Sr. Sales Representative
San Antonio, Texas
The frontline of the Carrier organization, our dynamic sales teams help our customers achieve their goals with our robust portfolio of best-in-class products and services. From developing and nurturing relationships with our partners to providing critical feedback to enhance our solutions, our sales organization is growing to take Carrier to the next level.
Success Profile
What makes a successful member of the Carrier sales team? Check out some of the key competencies we are looking for and see if you have the right mix.
Balanced
Mediator
Proactive
Problem-Solver
Relationship expertise
Technologically savvy
Job Details
Business Unit Carrier
Job ID 30079342
City San Antonio
State Texas
Country United States
Date Posted:
2022-05-19-07:00
Country:
United States of America
Location:
CAT88: San Antonio, TX 555 East Ramsey Road , San Antonio, TX, 78216 USA
Job Description

Carrier Corporation is a leading provider of heating, ventilation, air conditioning, and building controls and automation systems that combined deliver safer, smarter, and sustainable buildings. Automated Logic is a part of Carrier Corporation, and its mission is to provide world-class building automation systems.

For more than 30 years, we have been dedicated to designing easy-to-use building automation systems that provide the highest possible energy efficiency while ensuring occupant safety and comfort. Through our global team of company branches and dealers, we offer industry-leading technology with local, on-the-ground service that is hard to beat.

JOB RESPONSIBILITIES:

If you are looking for a role that combines your technical skills, sales experience, and passion for customers, then we have a great opportunity for you. We are seeking a high-energy, motivated technical sales professional to promote innovative solutions for current and potential customers.

Specific responsibilities for this position include:

Manage and grow assigned territory or group of accounts through the sales of Automated Logic's product offerings. Achieve annual sales and gross margin targets.

Develop long-term relationships and build partnerships with assigned accounts such as owners, contractors, and consulting engineers. Position Automated Logic as the preferred supplier of building automation solutions and become a trusted advisor to owners, a technical design resource for consulting engineers, and a go-to partner for contractors.

Perform take-offs and bid projects with the full spectrum of ALC offerings. Drive specifications towards all ALC offerings with assigned consulting engineers. Drive a preference for Automated Logic offerings with assigned owner accounts,

Apply technical knowledge and experience to write project specifications and tailor ALC's proposal to match the building specifications to provide value to the customer and favorably position Automated Logic.

Utilize sales tools effectively (CRM, estimating software, etc.) to plan and document progress as well as increase business opportunities within accounts. Generate a high level of activity to feed the sales pipeline and manage opportunities to successfully move them through the sales cycle to close.

Collaborate and communicate effectively with internal staff to deliver quality results and ensure customer satisfaction. Develop relationships and collaborate with other Sales Engineers to maximize branch business results.

Act as the customers' advocate in their interactions with Automated Logic to ensure they obtain the best value from our offerings.

Attend and present at trade shows. Participate in professional organizations.

Represent ALC as a leader in local industry associations.

EXPERIENCE / QUALIFICATIONS: 

Building Automation and/or HVAC Controls Sales experience preferred with demonstrable knowledge in DDC control theory and HVAC systems. 

Strong interpersonal skills with the ability to communicate with customers at all levels, both on a technical and business basis.

Demonstrated ability to influence customers' key decision-makers.

Excellent writing, communications, and presentation skills.

Experience with Microsoft Office Suite

Must be self-motivated to achieve annual goals and objectives

EDUCATION / CERTIFICATIONS: 

Bachelor's degree in Mechanical Engineering or a related discipline

Minimum of three years of building automation or HVAC controls sales experience or equivalent experience.

Additional Job Description

Additional Job Description
Carrier is An Equal Opportunity/Affirmative Action Employer. All qualified applicants will receive consideration for employment without regard to race, color, religion, sex, sexual orientation, gender identity, national origin, disability or veteran status, age or any other federally protected class.
Job Applicant's Privacy Notice:
Click on this link to read the Job Applicant's Privacy Notice
COVID-19 vaccines will be required for all newly hired Carrier U.S. Salaried employees. 
Apply Now
Culture
At Carrier, we work hard to build a culture where all employees are valued and everyone feels included.
As a global company we seek to recruit, develop and promote our employees around the world valuing cultural differences, varied perspectives, background and experiences. We believe diversity and inclusion is a source of innovation.
We contribute to the communities where we live and do business by actively partnering with community and philanthropic organizations locally and nationally. We believe in "doing the right thing" and are a respected member of the communities in which we operate.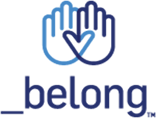 Benefits
Professional Development & Employee Scholar Programs
Learning never ends at Carrier. Whether at our company or at a Carrier-approved educational institute – we want you to be engaged in lifelong learning.
Flexible Work Arrangements
8-5pm isn't for everyone. Carrier offers flexible work hours for eligible employees to help manage your work-life balance.
Retirement Savings Plan
We want Carrier employees to have tools available to prepare for retirement.
Employee Referral Program & Monetary Awards/Recognition
You know our culture and what it takes to work at Carrier – we want to reward you for helping identify top talent. As part of our culture, we also want to reward and recognize our colleagues for their excellent efforts and contributions.
Parental Leave
We offer two leave benefits for new parents – moms and dads – Birth & Adoption Leave and Parental Leave.
Time Off and Additional Vacation Options
New employee receive (15) vacation days per year which increases over time at the company. Plus the option to purchase an additional (5) days through our Carrier Choice program.
Explore Job Location
View the map to see more information.
Job Location

Your Saved Jobs
You have not saved any jobs.
Recently Viewed Jobs
You have no recently viewed jobs.
Check Application Status
Already applied for a job at Carrier? Log in to check your Application's status
person_outline

Log In
Instagram
You must turn on Javascript to see this. Other click UTC CSS icon above to go to Instagram