Kidde Engineered Systems District Manager
Indiana
The frontline of the Carrier organization, our dynamic sales teams help our customers achieve their goals with our robust portfolio of best-in-class products and services. From developing and nurturing relationships with our partners to providing critical feedback to enhance our solutions, our sales organization is growing to take Carrier to the next level.
Success Profile
What makes a successful member of the Carrier sales team? Check out some of the key competencies we are looking for and see if you have the right mix.
Balanced
Mediator
Proactive
Problem-Solver
Relationship expertise
Technologically savvy
Job Details
Business Unit Carrier
Job ID 30080317
City Remote City
State Indiana
Country United States
Date Posted:
2022-05-31-07:00
Country:
United States of America
Location:
CA417: Chubb - Onity OH Remote Location, Remote City, OH, 44212 USA

Job Description
Essential Responsibilities: 
1.   Meet or exceed the assigned district sale targets by managing Channel partners, National Accounts, Corporate Accounts, and OEM Partners. 
2.   Responsible for developing and implementing an annual district sales plan. 
3.   Responsible for providing sales expertise and appropriate resources to support Channel Partner sales force to reach and exceed target sales volume goals. 
4.   Develop and promote strong product and application knowledge and apply it to the Channel partners, A & E Firms and End User customers. 
5.   Assist the Channel Partners in developing and implementing a successful business plan. 
6.   Discuss sales and business issues, negotiate, and resolve challenges and conflicts with Channel Partners and end-user personnel. 
7.   District managers will be assigned to specific Channel partners and are solely responsible for their individual growth. Including Kidde and Distribution Partners.
8.   Distribute and manage national account opportunities.
9.   Maintain inventory, schedule counter days, and train as requested by our Corp Account Manager and Distribution partners.
Note:
District Managers will be reviewed by the overall growth and success of their assigned Channel Partners.
Weekly Responsibilities: 
1.   Update Salesforce with the current status of all existing Accounts, Leads, and Opportunities. Using known Opportunities, you must forecast and schedule revenue for a three to six-month forecast outlook. 
2.   Complete the Monthly Business Review report for the first week of each month as scheduled by Regional Director. 
3.   Keep in contact with Channel Partners for forecast updates and post results in Salesforce, for review by the Regional Director, on the 1st and 15th of each month.
4.   Travel as necessary for customer support, training, etc.
5.   Work with Channel Partners to close available projects, and call on consulting engineers, contractors, and end-users. 
Monthly Responsibilities: 
1.   Plan events, trade shows, calendar updates and travel schedules.
2.   Forecast and review customer sales data via the forecast report tool.
3.   Maintain updates on current products and promotions. 
4.   Visit electrical and general contractors for market information and Channel Partner feedback. 
Quarterly Responsibilities:
1.   Quarterly forecast outlook/updates.
2.   Stay current on Carrier required online quarterly ethics training and certifications.
3.   Keep track of key objectives (sales incentives, new products, etc.)
4.   Evaluate Channel Partner progress verse assigned quota and provide quarterly review letters to Channel Partners. 
Half Year Responsibilities:
1.   Channel partner review and territory update.
Full Year:
1.   Establish customer evaluations and quota assignments for the upcoming year.
2.   Complete customer additions and cancellations as necessary.
3.   Evaluate the current year business plan and modify it for the upcoming year. 
Qualifications & Requirements: 
1.   Outgoing and a self-starter.
2.   Experience selling low voltage equipment through a distribution channel in a defined territory. 
3.   Excellent presentation skills, both written and verbal, communication skills, basic computer skills, and high energy level required. 
4.   Product and code knowledge and application usage is desirable. 
5.   Experience in creating, managing, and growing a network of distributors. 
6.   Willingness to travel up to 60% in assigned territory. 
7.   Excellent interpersonal skills are essential. Technically adept and the ability to present are required. 
8.   You must be willing to take a drug test as part of the selection process. 
9.   You must be willing to submit to a background investigation as part of the selection process. 
10.   You must be willing to work out of a virtual office. 
11. Centrally Located in the territory is preferred.
Carrier is An Equal Opportunity/Affirmative Action Employer. All qualified applicants will receive consideration for employment without regard to race, color, religion, sex, sexual orientation, gender identity, national origin, disability or veteran status, age or any other federally protected class.
Job Applicant's Privacy Notice:
Click on this link to read the Job Applicant's Privacy Notice
COVID-19 vaccines will be required for all newly hired Carrier U.S. Salaried employees. 
Apply Now
Culture
At Carrier, we work hard to build a culture where all employees are valued and everyone feels included.
As a global company we seek to recruit, develop and promote our employees around the world valuing cultural differences, varied perspectives, background and experiences. We believe diversity and inclusion is a source of innovation.
We contribute to the communities where we live and do business by actively partnering with community and philanthropic organizations locally and nationally. We believe in "doing the right thing" and are a respected member of the communities in which we operate.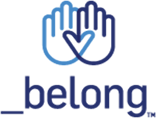 Benefits
Professional Development & Employee Scholar Programs
Learning never ends at Carrier. Whether at our company or at a Carrier-approved educational institute – we want you to be engaged in lifelong learning.
Flexible Work Arrangements
8-5pm isn't for everyone. Carrier offers flexible work hours for eligible employees to help manage your work-life balance.
Retirement Savings Plan
We want Carrier employees to have tools available to prepare for retirement.
Employee Referral Program & Monetary Awards/Recognition
You know our culture and what it takes to work at Carrier – we want to reward you for helping identify top talent. As part of our culture, we also want to reward and recognize our colleagues for their excellent efforts and contributions.
Parental Leave
We offer two leave benefits for new parents – moms and dads – Birth & Adoption Leave and Parental Leave.
Time Off and Additional Vacation Options
New employee receive (15) vacation days per year which increases over time at the company. Plus the option to purchase an additional (5) days through our Carrier Choice program.
Explore Job Location
View the map to see more information.
Job Location

Your Saved Jobs
You have not saved any jobs.
Recently Viewed Jobs
You have no recently viewed jobs.
Check Application Status
Already applied for a job at Carrier? Log in to check your Application's status
person_outline

Log In
Instagram
You must turn on Javascript to see this. Other click UTC CSS icon above to go to Instagram