Technolog/Trener Standardu IPC-A-610
Ropczyce, Poland
W firmie Carrier różnorodni pracownicy są naszą największą siłą i źródłem innowacji, ponieważ pracujemy jako jeden zespół na rzecz wspólnego celu. Wierzymy, że nasi pracownicy są naszym najważniejszym zasobem, a nasz sukces i rozwój zależą w dużej mierze od naszej zdolności do przyciągania, zatrzymywania i rozwijania zróżnicowanej populacji utalentowanych i osiągających wysokie wyniki pracowników na wszystkich szczeblach firmy.
szczegóły oferty
Business Unit Carrier
Job ID 30093779
City Ropczyce
State Subcarpathian
Country Poland
Date Posted:
2022-09-20-07:00
Country:
Poland
Location:
Kolejowa 24, Ropczyce 39-100, Poland
Stanowisko: Technolog/Trener Standardu IPC-A-610
Lokalizacja: Ropczyce
Zbuduj karierę opartą na zaufaniu
Dołączając do firmy Carrier stajesz się częścią zespołu światowego leadera w zakresie zdrowych, bezpiecznych, zrównoważonych i inteligentnych rozwiązań dla budynków i chłodniczych łańcuchów dostaw. Tworzymy rozwiązania, które mają znaczenie dla ludzi i całej planety – a nasi pracownicy są są sercem tych działań. Jesteśmy firmą innowatorów, w której każdy problem traktujemy jako wyzwanie. Łączy nas The Carrier Way – nasza wizja, wartości i kultura. Największymi atutami firmy Carrier są wiedza, kreatywność i pasja naszych pracowników.
Cieszymy się, że chcesz dołączyć do naszego zespołu.
Zakres obowiązków:
Wprowadzenie i zarządzanie planem treningowym okresowym i wdrożeniowym operatorów wg normy IPC-A-610;
Jakościowy nadzór i ciągle doskonalenie z zakresu lutowania na wszystkich etapach produkcyjnych;
Audytowanie procesów i kontrola produktu na każdym etapie produkcji i nadzór w przypadku wystąpienia niezgodności;
Wprowadzanie, weryfikacja i monitorowanie akcji audytowych;
Udział w rozwiązywaniu problemów jakościowych w tym analiza zwrotów reklamacyjnych;
Udział w akcjach naprawczych i codzienna współpraca z działem produkcji, inżynierii, kontroli jakości
Prowadzenie/uaktualnianie dokumentacji kontrolnej i procesowej;
Analiza ryzyka jakościowego i procesowego dla montażu ręcznego i przewlekanego;
Wsparcie jakościowe we wdrażaniu nowych procesów/produktów w tym zatwierdzanie standardów lutowania;
Nadzór nad spełnianiem specyficznych wymagań obowiązujących norm i standardów jakościowych oraz oczekiwań klienta w organizacji.
Wymagania:
Wykształcenie techniczne, mile widziane w obszarze elektroniki lub jakości;
Doświadczenie w pracy na produkcji w branży elektronicznej;
Znajomość standardu IPC-A-610 rewizja H, lub minimum rewizja G potwierdzona certyfikatem trenerskim lub minimum ukończenia kursu;
Praktyczna umiejętność ręcznego lutowania;
Znajomość technologii montażu powierzchniowego SMT, THT;
Znajomość języka angielskiego na poziomie komunikatywnym;
Znajomość normy ISO 9001 i/lub IATF 16949;
Znajomość narzędzi jakościowych w tym procesów audytowania;
Umiejętność czytania rysunku technicznego;
Umiejętność obsługi podstawowych narzędzi pomiarowych;
Odporność na stres, zdolność priorytetowania zadań i umiejętność podejmowania decyzji pod presją czasu;
Nastawienie na wysoką jakość i kulturę pracy;
Obsługa komputera i umiejętność przygotowywania prezentacji;
Znajomość programu SAP lub pokrewnego.
Oferujemy:
Pracę w dobrej atmosferze w firmie będącej częścią koncernu międzynarodowego

Atrakcyjne wynagrodzenie

Pakiet benefitów (m.in. Karta Multisport, prywatna opieka medyczna)

Pakiet socjalny

Transport pracowniczy z Rzeszowa i okolic Ropczyc
Nasze zobowiązania wobec Ciebie
Naszymi największymi atutami są wiedza, kreatywność i pasja naszych pracowników. Staramy się zapewnić miejsce pracy, które przyciąga, rozwija i zatrzymuje najlepsze talenty, promuje zaangażowanie pracowników, sprzyja pracy zespołowej i ostatecznie napędza innowacje z korzyścią dla naszych klientów. Dokładamy wszelkich starań aby stworzyć środowisko, w którym każdy czuje się u siebie, a różnorodność i integracja są motorem wzrostu i innowacji. Opracowujemy i wdrażamy najlepsze w swojej klasie programy i praktyki, zapewniając bogate możliwości rozwoju, słuchając opinii pracowników i zawsze stawiając sobie wyzwania, aby działać jeszcze lepiej.
To jest właśnie The Carrier Way!
Carrier is An Equal Opportunity/Affirmative Action Employer. All qualified applicants will receive consideration for employment without regard to race, color, religion, sex, sexual orientation, gender identity, national origin, disability or veteran status, age or any other federally protected class.
Job Applicant's Privacy Notice:
Click on this link to read the Job Applicant's Privacy Notice
Aplikuj Teraz
Kultura
W firmie Carrier ciężko pracujemy, aby zbudować kulturę, w której wszyscy pracownicy są docenieni i każdy czuje się częścią organizacji.
Jako firma globalna staramy się rekrutować, rozwijać i promować naszych pracowników na całym świecie, ceniąc różnice kulturowe, różnorodne perspektywy, środowiska i doświadczenia. Wierzymy, że różnorodność i integracja są źródłem innowacji.
Przyczyniamy się do rozwoju społeczności, w których żyjemy. Prowadzimy działalność aktywnie współpracując z organizacjami społecznymi
i filantropijnymi na poziomie lokalnym i krajowym. Wierzymy w "robienie właściwych rzeczy" i jesteśmy szanowanym członkiem społeczności,
w których działamy.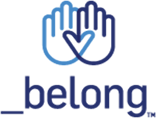 Benefity
Rozwój zawodowy i ESP
W firmie Carrier nauka nigdy się nie kończy. Niezależnie od tego, czy pracujesz w naszej firmie, czy w instytucji edukacyjnej zatwierdzonej przez firmę Carrier – chcemy, abyś angażował się w naukę przez całe swoje życie.
Ubezpieczenie medyczne
Pracownicy mają możliwość dołączenia do programu prywatnej opieki zdrowotnej z elastycznymi opcjami dodawania członków rodziny.
Program rekomendacyjny
Znasz naszą kulturę i wiesz, co jest potrzebne do pracy w firmie Carrier — chcemy Cię wynagrodzić za pomoc w identyfikowaniu najlepszych talentów. W ramach naszej kultury chcemy również nagradzać i doceniać naszych kolegów za ich doskonałe wysiłki i wkład.
EAP (Program Wsparcia Pracowników)
Firma Carrier dba o dobre samopoczucie pracowników i ich bliskich. Świadczenia EAP będą oferowane bezpłatnie pracownikom firmy Carrier i członkom ich rodzin, zapewniając im dostęp do zasobów 24/7 i poufnego wsparcia w wielu tematach.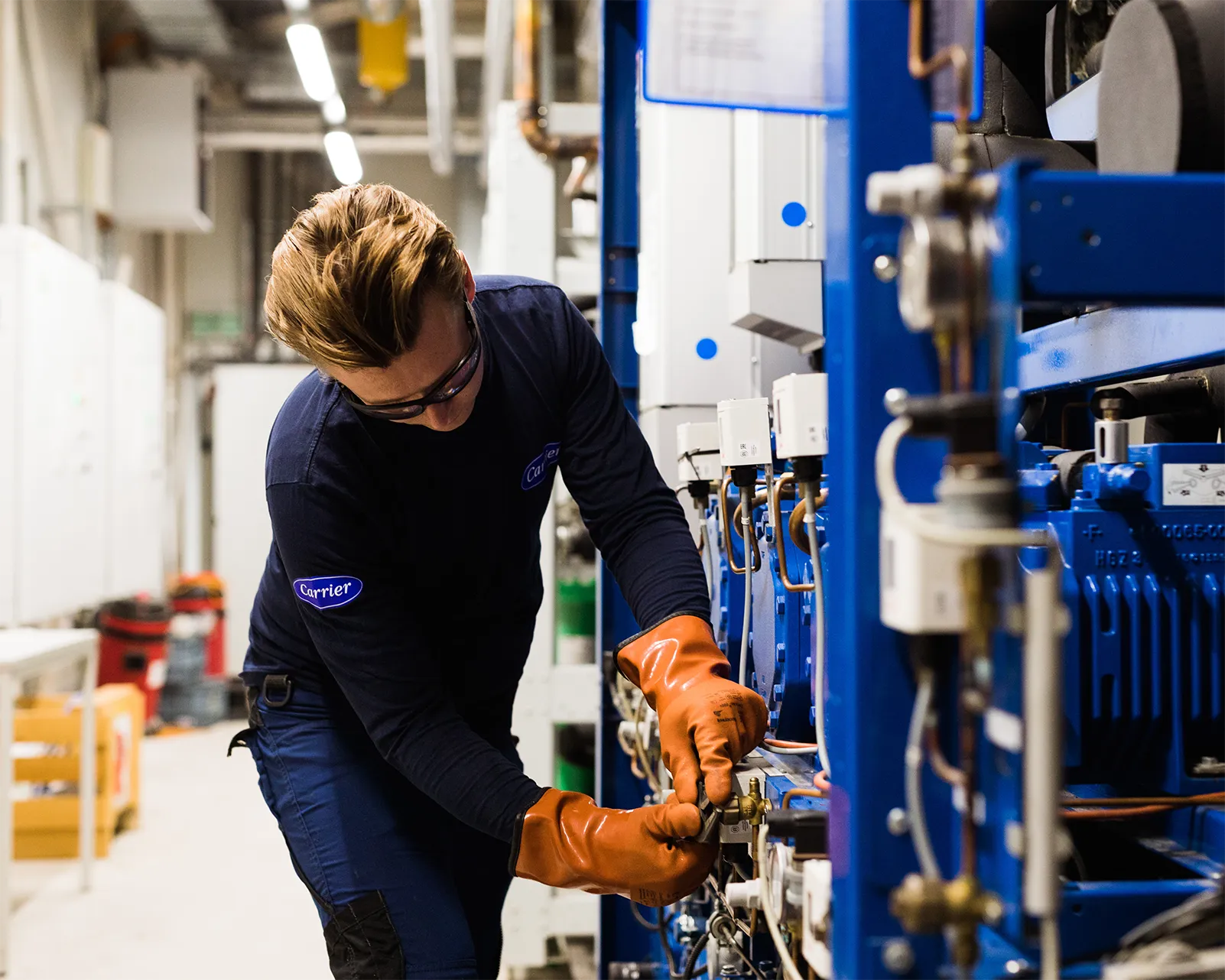 Eksploruj lokalizację pracy
Wyświetl mapę, aby zobaczyć więcej informacji.
Lokalizacja pracy

Twoje zapisane oferty pracy
You have not saved any jobs.
Ostatnio oglądane oferty pracy
You have no recently viewed jobs.
Sprawdź status aplikacji
Ubiegałeś się już o pracę w firmie Carrier? Zaloguj się, aby sprawdzić status swojej aplikacji
person_outline

Zaloguj się
Instagram
You must turn on Javascript to see this. Other click UTC CSS icon above to go to Instagram